Directors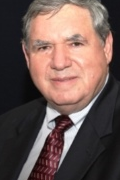 Allan Rosenbaum,
Director
Dr. Allan Rosenbaum, the director of the Institute, has worked in local, state and national government in the United States and consulted or spoken in over 70 countries around the world and for the United Nations. He currently serves as President of the International Association of Schools and Institutes of Administration in Brussels, Belgium and on the Executive Council of and as Chairperson of the International Committee of the US-based National Association of School of Public Affairs and Administration. Most recently he also served as chairman of the UNDESA/IASIA Taskforce. He has written extensively on issues of democratization, public administration, governance reform, decentralization and strengthening of local governance. Dr. Rosenbaum graduated from the University of Miami in 1962, obtained a MA on Education Administration from Southern Illinois University, an MA on Political Science and Public Administration from the University of California, Berkeley; and his PhD on Political Science from the University of Chicago.
Cristina Rodriguez-Acosta,
Deputy Director
Dr. Cristina Rodriguez-Acosta has been the Deputy Director of the Institute since 1994. In that role she is responsible for the design, coordination and implementation of the Institute's programs including projects, conferences, field missions, and the Inter-American Conference of Mayors and Local Authorities. She has been a researcher at the Organization of American States' Unit for the Promotion of Democracy and at the Inter-American Dialogue. A native of Argentina, Dr. Rodriguez-Acosta has published several articles on citizen participation, decentralization and local government reform. She has considerable consulting experience in various parts of Latin America on issues of governance reform and strengthening of democracy. She received her Bachelor's Degree in International Relations and Political Science from Universidad del Salvador in Argentina, a Master's Degree in Latin American Affairs from Georgetown University and her Ph.D. in Public Management from FIU.