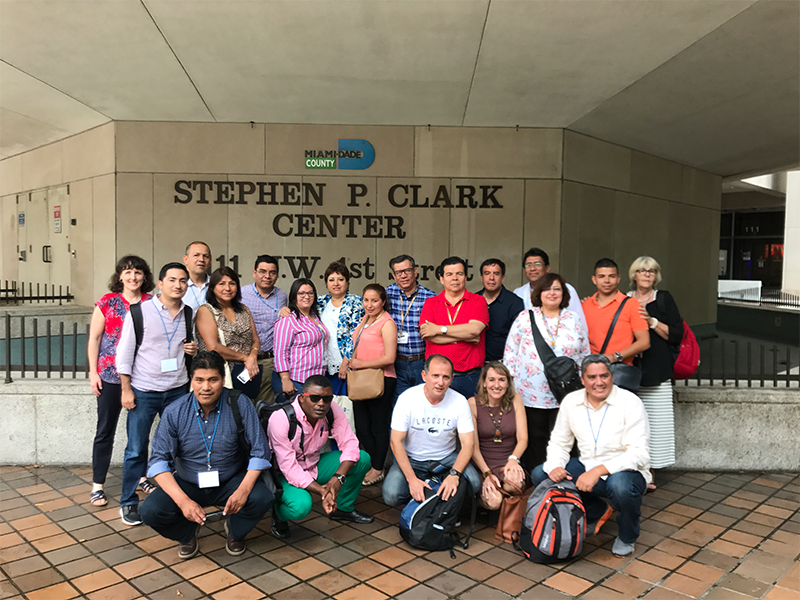 In a seminar organized in conjunction with the Ibero-American Union of Municipalists, around twenty leaders and public officials from 11 countries of the continent gathered from July 10 to 14 in Miami. The seminar included workshops, classes and technical visits with the Miami-Dade Government and members of the civil society to observe the theory and practice of public policies for urban development.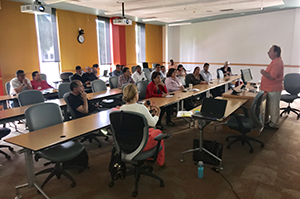 Topics covered included: general public administration in the United States and the dynamics of intergovernmental relations, public revenue collection and management, performance management, urban planning and sustainable development. These themes offered participants a unique perspective and the opportunity to contemplate adapting these concepts to their own areas of work. The classes were held in a format that encouraged and allowed the active participation of the attendees.
The lectures were given by FIU professors expert in the matter and public servants with a wide trajectory in the development of public policies of Urban Development in the United States and Latin America.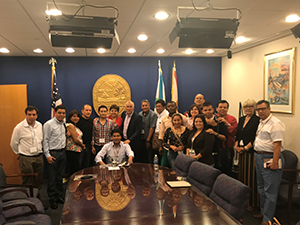 In several visits with local officials and expert authorities, participants had the opportunity to connect workshop concepts with local urban development practices. At each local visit, it was possible to appreciate the challenges faced and the obtained achievements.
These visits included the Office of Economic Development and International Trade of the Miami-Dade Government, Catalyst Miami, meetings with Commissioner Esteban J. Bovo of the Miami-Dade County Board of Commissioners, Commissioner Daniella Levine Cava, who has had Non-profit organizations such as Catalyst in Miami and Wynwood, certainly a success story of the topics discussed at the seminar.
Pictured are the participants after holding meetings in the conference room of the Board of Commissioners at the Miami-Dade County Mayor's Office.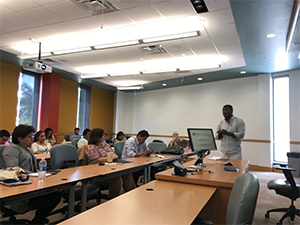 At the end of the week of workshops and visits with local experts, participants took their perspectives and conclusions and applied them to their own districts, countries and areas of work in a final presentation setting out ideas of urban development.
You can download the final program of the seminar here.
You can see the photographs here.
Click here to download the presentations.